Dates to remember
November is Stewardship Month. All Parishioners to please collect their Stewardship
envelopes as they leave the service. Parishioners are also welcome to return their forms
with their personal particulars and commitment of their time, talent and treasure
during the offering of our First Fruits at our Eucharistic Services.
---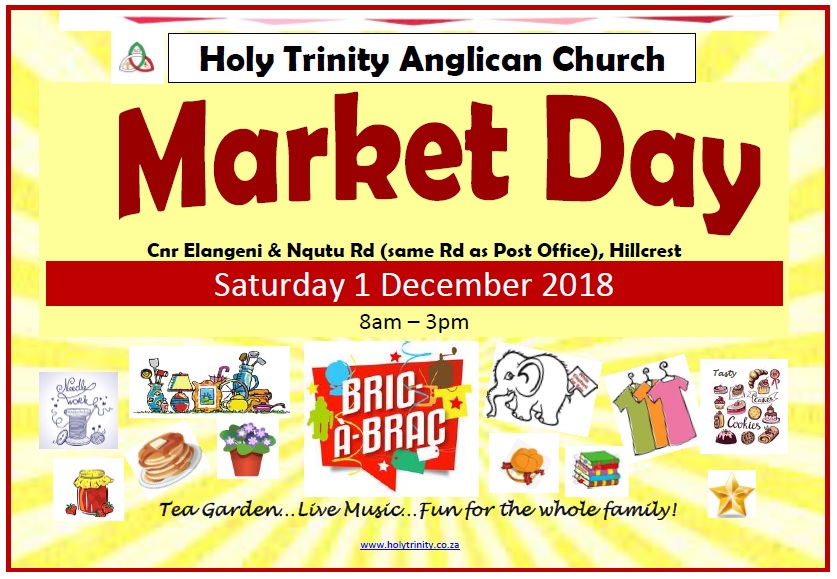 ---
Please consider helping us with our needs for the Market Day...prizes for raffles, bottles for preserves
and pickles, good 2nd hand and vintage clothing, white elephant items, books/cards/Cd's/DVD's,
2nd hand furniture etc. For more information please contact Toni Hanrahan on 031-764 0703 or
check the noticeboard at Holy Trinity.
Thank you!